La Caja Asadora Roasting Box Cooking Instructions and Times
First time cooking a whole roast pig? First time with this type of pig cooker ? When cooking in a La Caja Asadora la caja china style pig roaster, knowing how to roast is as important as knowing what to roast! Below you will find detailed instructions on how to mount the hog on the rack, as well as how to remove the ashes and add new charcoal. Using the correct amount of charcoal and refreshing at the correct time is essential!
**IMPORTANT NOTE** We now recommend starting with 10-12 lbs of charcoal rather than the 25-30 shown in the chart.
Return to the La Caja Asadora Caja China style Roasting Box Description page.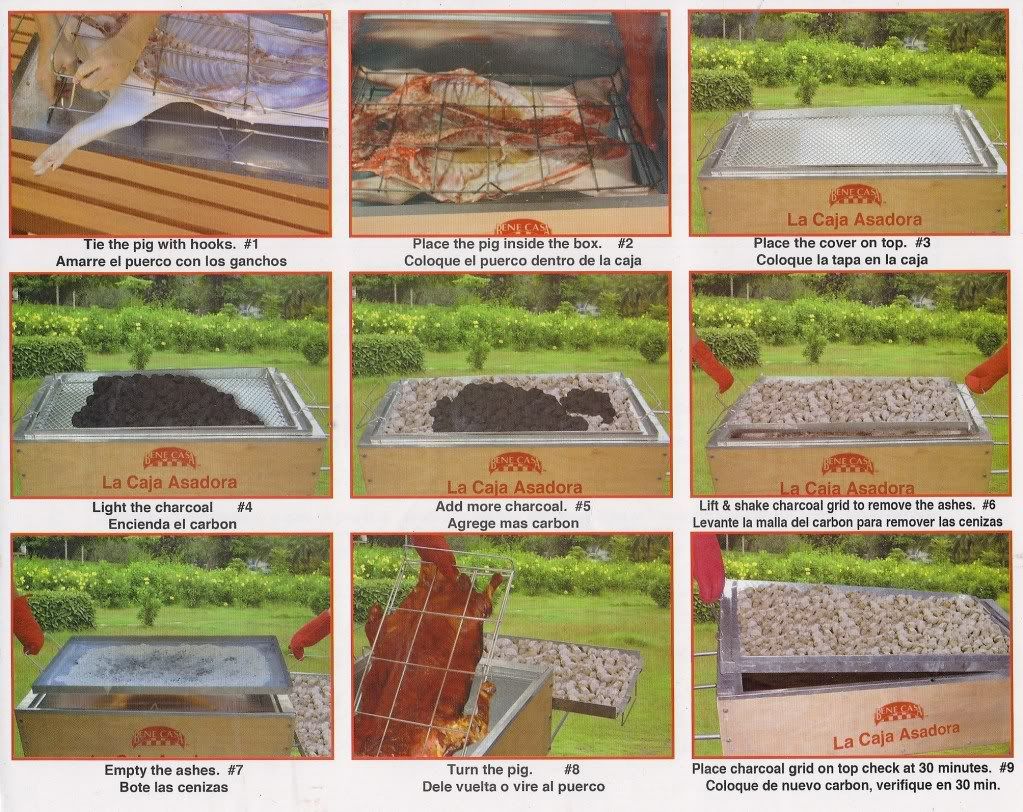 IMPORTANT! WE RECOMMEND STARTING WITH ABOUT 15 LBS. RATHER THAN 25-30 LBS. WITH OUR NEW BOXES!